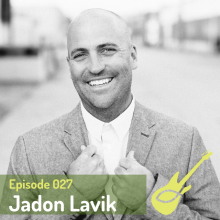 If you've been listening to this podcast for any length of time, you know how passionate I am about living in community. And many times that community is with friends or your church. Sometimes that community is an intentional project to help others. Today on the podcast I get to chat with Jadon Lavik. Jadon is president of Better Together Ministries. One of the things that intrigued me about Jadon was his purpose statement, "We aim to transform communities both locally and globally because we are truly better together." This is living out community in very real and tangible ways. Jadon is also a musician who was signed to BEC Records and has released a number of albums in the past 15 plus years.
Here is the link to Better Together Ministries.
Jadon Lavik: Website, Facebook, and Instagram.
And of course on our page: Christian Music Archive.
Christian Music Archive Links: Website, Facebook, Instagram, Twitter.
This podcast and the Christian Music Archive are made possible through the generous support of listeners like you. Visit Patreon to learn more and get some cool thank you gifts.