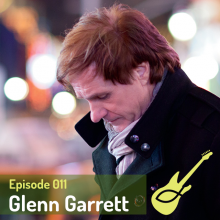 Back in the early eighties, I played a song called "I'm Born Again" when I was a DJ at a station in Boise, Idaho. That song was off an album from Glenn Garrett. Over the years, Glenn has continued to make music celebrating his relationship with Jesus and how being born again changes our lives and makes a difference in our world. Chatting with Glenn reveals a gentle soul who is madly in love with his Savior and wants everyone to know it! Glenn talks about how he can hear his Good God in Heaven speak. There are so many noisy distractions in my life, so I asked Glenn how he was able to distinguish the voice of God speaking to him. I'm looking forward to sharing this with you because I think it is important for all of us to listen and really hear the voice of our heavenly father.
Connect with Glenn Garrett: Website, Facebook, MySpace, Twitter. 
And of course on our page: Christian Music Archive.
Christian Music Archive Links: Website, Patreon, Facebook, Instagram, Twitter