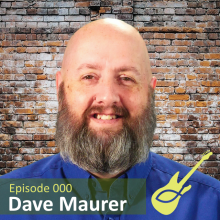 Christian Music Archive founder Dave Maurer introduces the upcoming Christian Music Archive podcast where he will feature conversations with musicians about Christ, being part of Community, and their Music.
For more information on the podcast, visit ChristianMusicArchive.com/podcast
Visit Patreon.com/ccmexchange to hear episodes before they are released to the public. You can also sign up to help write questions for artist interviews and gain access to the AfterCast, where you will hear additional stories that didn't fit into the regular podcast.
Follow the Christian Music Archive Podcast on social media outlets: Facebook.com/ccmexchange, Instagram.com/ccmexchange, and Twitter.com/ccmexchange.