May 14, 2012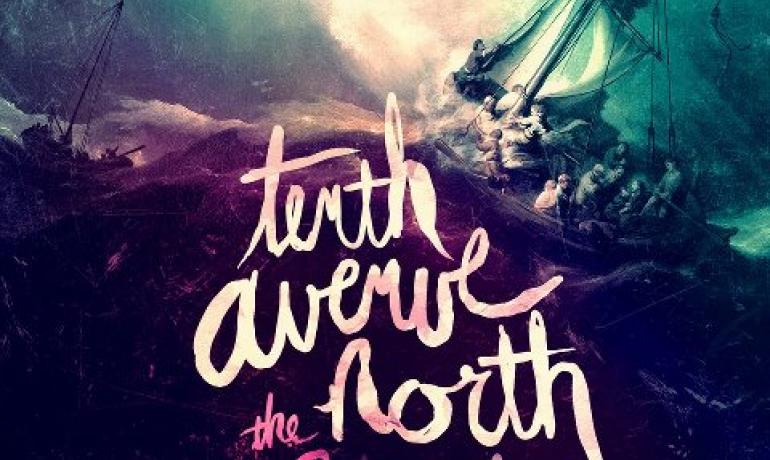 Christian music breakout band Tenth Avenue North announces the unveiling of its third studio project, The Struggle (Reunion Records), on Aug. 21. The 12-track album reflects influences ranging from fan insight from the headlining artists' past two years on the road, to the addition of two new band members and a new recording process. Produced by six-time SESAC Christian Songwriter of the Year, and two-time GRAMMY nominee, Jason Ingram (Chris Tomlin, Sanctus Real), The Struggle is a bold, creative leap forward.
The Struggle acknowledges life-challenges while pointing to the grace that ultimately delivers us from those challenges. Frontman Mike Donehey shares, "The record's theme implies permission to struggle with life's challenges but encourages us not to remain in that place of struggle. Things are going to be hard but we have something greater to look forward to. We are free to struggle, but because of what Christ did on the cross, we don't need to struggle to be free."
The album's debut single "Losing" will impact Christian radio, May 25. The song was inspired by a moving letter sent in to a WAY-FM radio station by a woman struggling with forgiveness; it sums up the idea that we actually lose more than we win when we choose not to extend forgiveness to someone. "Withholding our love doesn't give us an upper hand in any conflict. 'Losing' suggests that we actually end up losing when we don't offer forgiveness or love," adds Donehey.
The band has always valued a direct relationship with its fans, and had the idea to bring them into the recording process. Guitarist, Jeff Owen, shares, "On several dates during our last tour we posted invitations on our facebook and twitter pages inviting our fans to show up and lend their voices to some of our songs. The result? We have songs on The Struggle featuring rich choruses made up of our fans. It's pretty special that we got to do this."
New members, Ruben Juarez (bass) and Brendon Shirley (keys) were instrumental in the progression of the band's sound. "Ruben and Brendon are more technically knowledgeable than Jason, Jeff and I are," says Donehey. "They really added to the musical structure of these songs. Plus, we all get along so well creatively. I couldn't see doing this record without them."