October 18, 2013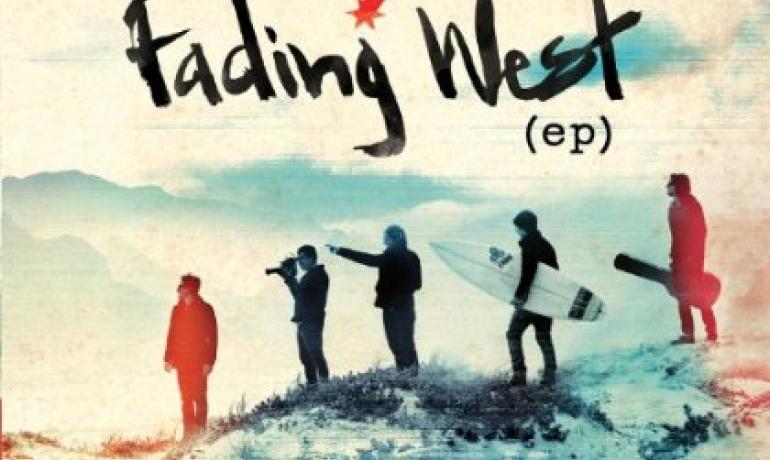 Grammy-award winning rock band Switchfoot released the first single, "Love Alone Is Worth The Fight," from its highly anticipated album, Fading West, set to release Jan. 14, 2014 on Atlantic Records/Word.  The reception of the single is being overwhelmingly supported at radio, with every Billboard Christian Hot AC/CHR reporting station playing the single in its debut week, marking the only time this has happened since the chart launched in 2006. The song also claims the highest ever debut position (No. 34) for Switchfoot on the National Christian Audience (NCA) chart and the second highest debut chart position (No. 19) out of the band's 17 Hot AC/CHR singles ("Stars" debuted at No. 18 in 2005).
Further receiving Most Added status on the at NCA, AC Monitored, AC Indicator and Hot AC/CHR charts, with Highest Spin and Audience Increases at NCA and Hot AC/CHR, the song is also available now on the band's three-song digital Fading West EP released Sept. 17.
In addition to the single, the EP features two more tracks from the upcoming full-length album, Fading West, including "Who We Are" and "Ba55." A special physical edition of the EP will be available only on Switchfoot's fall tour and will feature "Fading West," a bonus track that will not be included on the full album.
Switchfoot's 43-city fall tour that began Sept. 20 is seeing capacity crowds as it continues to traverse the nation before wrapping up Nov. 24 in Abilene, TX. During the events, fans will have the unique opportunity to screen the band's new feature film, Fading West, which is serving as the opening act of the show. Following the tour, the film will release Dec. 10 across all cable and broadband-based VOD platforms, including iTunes®. Part rock documentary, part surf film and part travelogue, Fading West offers rare glimpses into the longtime surfers on their boards and in the waves, captures the frenetic energy of their live shows and portrays a journey both epic and intimate.