August 25, 2011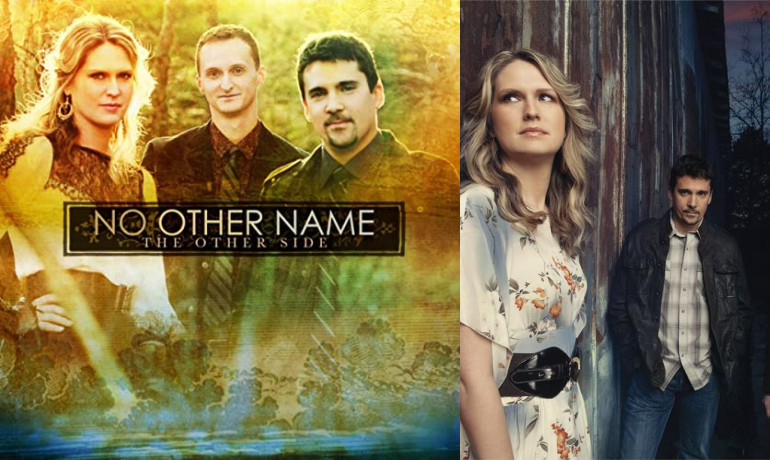 NASHVILLE, Tenn. -- GMA New Artist of the Year Dove Award nominee No Other Name will release its national debut, The Other Side, on Curb Records Oct. 25. The album is already receiving exposure via the Southern Baptist Convention who has selected song "Let It Start With Me" for its missions campaign, as No Other Name plans a national fall tour, kicking off Aug. 28.
Produced by award-winning writer/producer Bernie Herms (Natalie Grant, Casting Crowns) in cooperation with Jason Kyle (Selah) and Blake Bollinger, The Other Side is a collection of 10 songs showcasing No Other Name's signature harmonies and poignant lyrics. Songs like "The Only One" emphasizes the believer's total and utter dependence on God, while "Let It Start With Me" inspires listeners to fulfill The Great Commission. Likewise, "Lead You to the Cross," is a vibrant anthem that proclaims the essence of No Other Name's ministry.
"I would never say that music can take the place of preaching God's word" says group member Laura Allen, "but at the same time people will listen to a song where they might not listen to a sermon. Music is clearly a language that can communicate to everybody, and we hope this album will further our goal to reach as many people as possible with the gospel of Christ."
Most recently, the Southern Baptist Convention adopted "Let It Start With Me" from The Other Side as its missions theme song. The track will be used in conjunction with a music video for "Let It Start With Me," created by the International Mission Board, to be distributed to more than 40,000 Southern Baptist Convention churches this fall. The video debuted at the Southern Baptist Convention in June and premiered online last week on GodTube. It will be serviced to video outlets nationwide early next month.
In addition to the video, No Other Name will support The Other Side with a fall headlining tour. Running mid-September through December, the tour will visit major markets including San Francisco, St. Louis, Philadelphia, and Birmingham, Ala.
Signed to Curb Records in 2008, No Other Name comprises brother-sister duo, Sam and Laura Allen, along with their friend Chad Smith. The group formed when the three attended a summer music conference at Nashville's Belmont University. No Other Name is a strong proponent of missions and partners with the International Mission Board to help recruit missionaries while recently joining the organization on trips to Nicaragua as well as Brazil. Earlier this year, No Other Name was recognized by industry and fans with a GMA Dove Award nomination for New Artist of the Year.