October 31, 2013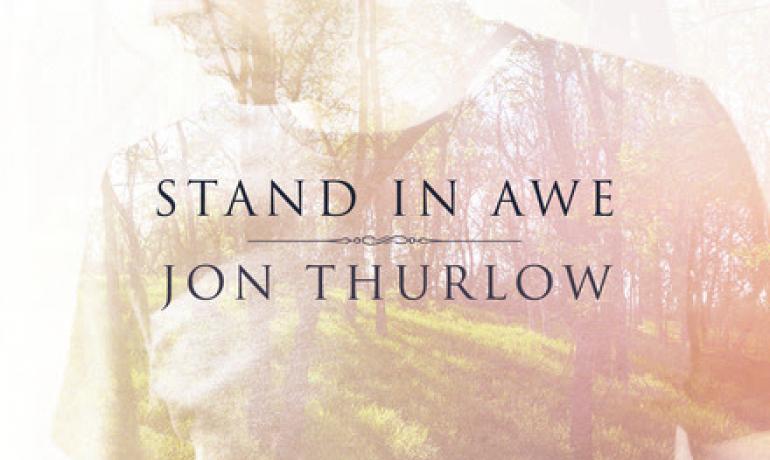 Kansas City, MO ---- Forerunner Music's Jon Thurlow achieved an impressive debut this week with his new album, Stand In Awe. The project entered Soundscan's Praise & Worship chart at #5 and debuted on Billboard's Contemporary Album Chart at #29. This is the highest album debut for Thurlow and is his first project for Forerunner Music. The talented singer/songwriter wrote or co-wrote all eleven songs for Stand In Awe and the project was recorded live at Forerunner Christian Fellowship on the campus of the International House of Prayer in Kansas City, MO (IHOPKC).
"What excites me about the success of Stand in Awe is that it's reaching so many people," says Thurlow. "My goal for these songs is that they would be an on-ramp for the heart of the listener to connect with Jesus. As the listening audience increases, my desire is that more hearts would be drawn closer to Him through the songs."
Thurlow, who hails from Colorado Springs, CO, was an active independent artist who released six albums before signing with Forerunner Music last year.The IHOPKC community has been enjoying Thurlow's talent for the past ten years when he became an active staff worship leader. He is currently a primary worship leader at IHOPKC and is active with the organization's 24/7 prayer ministry. It's a live worship service that has over 11,000 visitors per day (over four-million a year) and can be viewed at www.ihopkc.com/prayerroom. It is in this environment that Thurlow is able to receive inspiration for his original songs and to perform his music to the masses. Thurlow and his wife Kinsey live in Kansas City, MO where they both serve on staff at IHOPKC.