August 27, 2013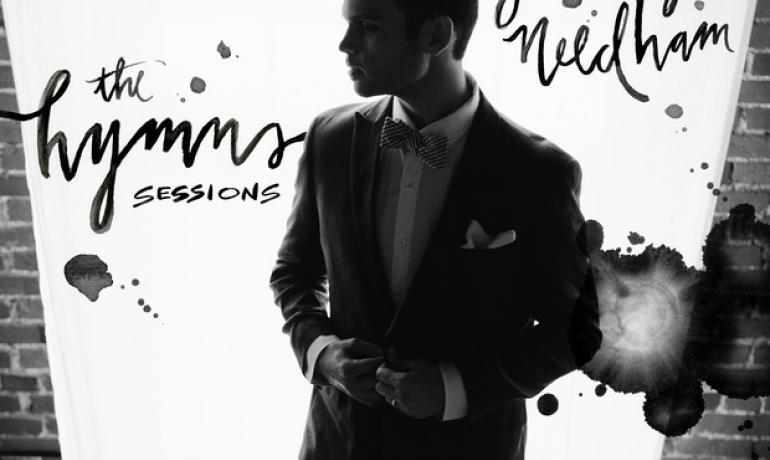 Dallas, TX -- The eagerly-awaited new project from Jimmy Needham, The Hymns Sessions – Vol. 1 will release September 10 and will be available at all digital music outlets and on Needham's website, www.jimmyneedham.com. The self-produced album was originally a thank you gift to Needham's fans who contributed to his kickstarter.com campaign. The response to the album was so strong that it encouraged Needham to release the project as an independent. The album showcases ten songs that include eight traditional hymns and two original tunes from Needham, which feature his unique musical style and makes this project not your ordinary "run of the mill" release.
"I've been so humbled at the response to a project that I thought would be just for a handful of folks," says Needham. " I kind of feel like this might be my 'Dumbo' record. I heard Disney made Dumbo on an extremely tight budget with no expectation that it would be widely embraced. It turned out to be one of the biggest releases in their history."
The Hymns Sessions – Vol. 1 launches with Christos Anesti ("Christ is Risen!" in Greek), a short hymn for the celebration of Easter, and segues into "The Gospel." The song is from Needham's 2006 release, Speak, but the lyrics have been rewritten exclusively for this album. Needham's other original composition is "It Is Finished," a beautiful ballad that features his wife, Kelly, on violin. Other standout performances include the hand-clapping and percussion based, "Rock Of Ages," "Great Is Thy Faithfulness" with guest artist Kevin Jones, "Holy, Holy, Holy" with Shane & Shane, and Trip Lee once again joining Needham for the hip-hop infused rendition of "How Great Thou Art."
The Hymns Sessions – Vol. 1 is a new musical direction for these traditional hymns, while at the same time still embracing the powerful lyrics of our historically, rich faith. "With every record I release", Needham says, "my goal is to wet people's appetite for the God of the gospel. I think the answer to all of our deepest questions can be found at the foot of the cross of Jesus, so my art is always an attempt to take people by the hand to that place."