May 08, 2012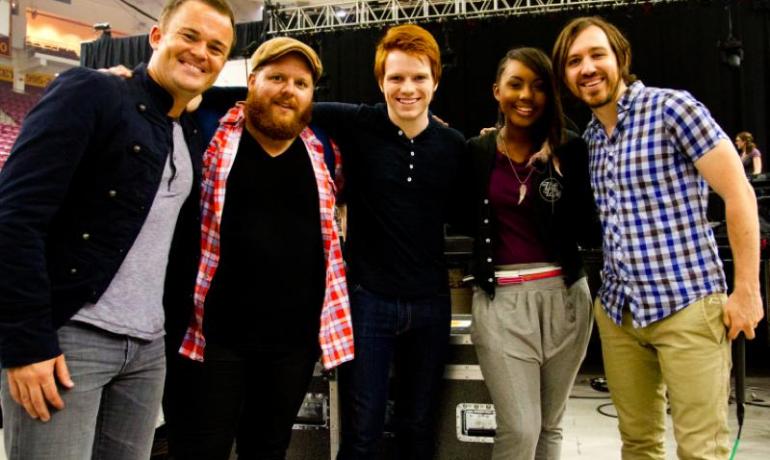 MINNEAPOLIS— The second annual UNITE National Day of Prayer gathering, held last Thursday at the University of Minnesota's Mariucci Arena, featured a message from Evangelist Nick Hall—who rallied participants to regularly petition God in prayer for their city, nation and world—along with music from reigning GMA New Artist of the Year Jamie Grace and acclaimed worship band Leeland.
Presented by the PULSE Movement—one of the fastest growing youth outreach initiatives in America, founded by Hall—along with other area ministries and churches, the prayer and worship experience drew more than 2,000 in person and online.
Hall birthed the PULSE Movement in 2006 as a student at North Dakota State University. The student-led initiative has since spread to over 30 college campuses and dozens of communities across the nation and is one of the fastest growing youth evangelistic movements in America.
One of the emerging Christian leaders of this generation, Hall was the featured speaker on the Winter Jam 2012 Tour Spectacular, the #1 tour in the world for the first quarter. He is also a partner evangelist with the Billy Graham Evangelistic Association (BGEA) and the Luis Palau Association through festivals and training events.
For more information on Nick Hall and the PULSE Movement, visit www.pulsemovement.com
Source:
Turning Point Medial Relations