October 10, 2013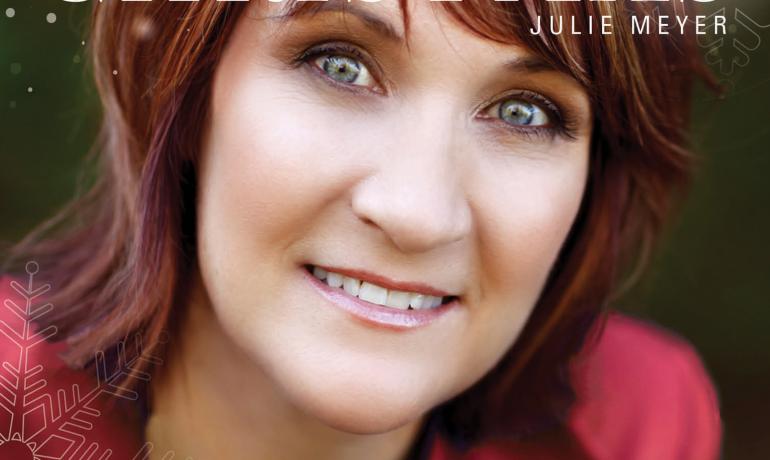 Kansas City, MO -- One of the International House of Prayer Kansas City (IHOPKC) worship leaders and Forerunner Music artist, Julie Meyer, is scheduled to release her holiday project, Christmas, November 5th. The album features 12 songs, with three new, soon-to-be Christmas favorites, written by Meyer, alongside traditional classics and modern holiday renditions. Meyer served as coproducer of the album, along with her eldest son, Isaac Meyer, and Luke Hendrickson.
The project features guest artists David Brymer on "O Come, O Come, Emmanuel," and labelmates Jaye Thomas and The Cry on "Little Drummer Boy," who provide a cappella vocals that drive the song. A children's choir brings life and wonder to "The First Noel," which includes youngsters from IHOPKC and Meyer's nieces and nephew. New Day Distribution will be distributing the project to all digital and retail music outlets.
"This Christmas album is a joyful collaboration with my family, my children, and my friends, all of whom are amazing and skillful musicians in their own right," says Meyer. "It is driven by acoustic guitar threads as each song brings a memory of Christmas past and future. It is keys, it is strings, it is a little bluegrass. It has the beautiful voices of David Brymer, Jaye Thomas and The Cry, and is full of eclectic sounds, yet it all flows together flawlessly because of the great storyline of Christmas."
The holiday classic, "Hark! The Herald Angels Sing" launches Christmas and, "Who Would Have Thought?," which was penned by Meyer, showcases her vocals with the thought provoking ballad that is based on Luke chapter 2. "Please Remember Me" is another original song from Meyer that was written one year when she was far away from
her family during the holiday season. "Go Tell It On The Mountain" begins with a capella vocals and then segues into a bluegrass/country feel with a strong guitar backdrop, and the final song on the project is "Have Yourself A Merry Little Christmas," and features Isaac Meyer playing a unique, solo guitar rendition.