July 21, 2014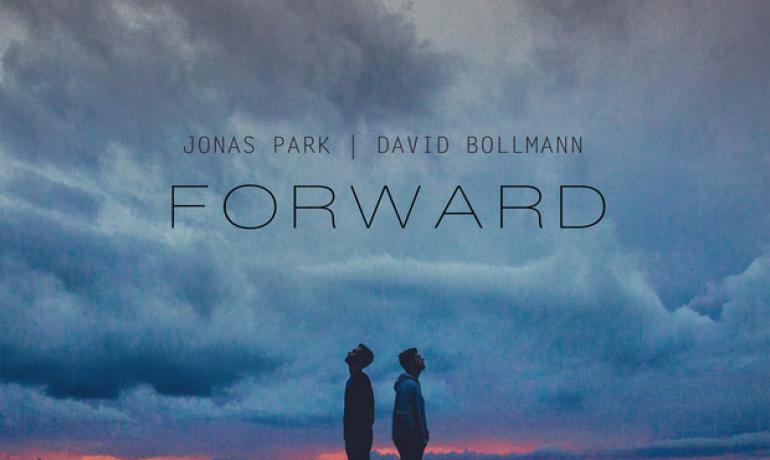 Kansas City, KS  - Forerunner Music is happy to announce the upcoming release for International House of Prayer (IHOPKC) worship leader, Jonas Park, and his long-time songwriting collaborator, David Bollmann. The pair will release a six-song EP, Forward that features all new material and spotlights their contemporary worship style. Parks/Bollman compositions have appeared on several Forerunner Music releases in recent years, and have become anthems among the IHOPKC community. The inspiration for the album title comes from Philippians 3:14; I press on toward the goal to win the prize for which God has called me heavenward in Christ Jesus, which reminds us to reach forward with Christ as the prize and forget what lies behind.
"I'm very happy with how this EP has turned out," says Park. "Working together with David on this project was a privilege and a great creative experience. I'm delighted to release these songs and hope they are an encouragement to ever move forward and put our delight and hope in God."
"Being our first project, I couldn't be more excited for these beautiful songs to get released and I feel honored to be championed by the Forerunner Music team," adds Bollmann.
About Jonas Park
Jonas Park hails from Virginia Beach, VA and his interest in music began at an early age, when he teamed with his childhood friend Bollmann writing songs. Eventually, Park moved to Kansas City in 2006, where he served as an intercessory missionary. In 2008, Park began serving on worship teams in the IHOPKC prayer room and many of his songs have been featured on several Forerunner albums, including "I Am Yours (First Love)," on the recent Onething Live: Sing Your Praises. Forward is his first album to be released on the label.Park lives in the Kansas City, KS area and is engaged to fellow IHOPKC worship leader, Laura Hackett.
About David Bollmann
David Bollmann also grew up in Virginia Beach, VA and a passion for music developed at an early age. He started playing around on a keyboard and that quickly led to electronic beat programming and composing songs. He has become a well-respected artist, musician, and songwriter in his hometown, that led to him becoming a principal vocalist, lyricist, and composer on multiple recording and film projects. His projects include the bands Graffiti Gray and Rekapse; songwriting sessions with Timabaland, Keri Hilson, Christian Rich, J-Cole, among many others; and writing the score for the new indie film, "Her Story." Bollmann is also the keyboardist for the alternative/rock band, Rekapse, which is based out of Virginia Beach.
About Forerunner Music
Forerunner Music is the official record label of the International House of Prayer of Kansas City, Mo., an evangelical missions organization centered on 24/7 worship and prayer. Having released more than 150 albums since its inception in 2001, the label has produced records for artists such as Misty Edwards, Laura Hackett, and Matt Gilman. Forerunner Music albums have reached as high as No. 9 on the Billboard charts and No. 1 on iTunes' Christian & Gospel charts. Visit forerunnermusic.com for more information.
About the International House of Prayer of Kansas City
The International House of Prayer of Kansas City (IHOPKC) is a 24/7 prayer ministry that has held worship-led prayer meetings non-stop for 15 years. Since 1999, bands of 10 or more singers and musicians have led an unending cycle of two-hour prayer-and-worship sets—all day and night—in the ministry's Global Prayer Room. The ministry streams this continual worship and prayer live on its website and is watched by tens of thousands of people each day from around the world.
Forward Track Listing:
1. I Remember
2. Lifter of My Head
3. Nearness
4. O Jesus
5. All My Hope
6. There's Only One Worthy