April 17, 2014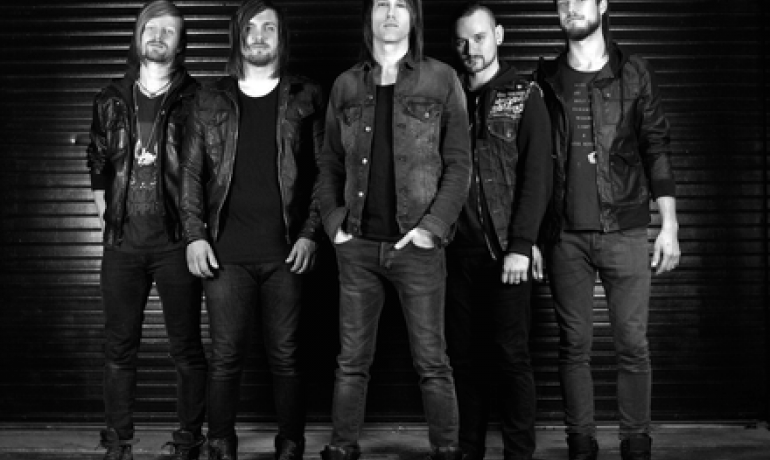 Franklin, Tenn - Disciple entered the studio in February to begin recording their 10th as-yet-untitled studio album. "We changed almost everything as we approached the process of this new record," says Disciple singer and bandleader Kevin Young. "We released our last five records with INO/Fair Trade Services – a great label partner. This record we are going to release on our own with the help of Fuel Music (www.thefuelmusic.com). Their services are a great fit for what we want to accomplish." Comments Tony Patoto, founder and President of Fuel Music, "Disciple are one of those bands you don't have to doubt. Are they in for the music? Yes! Are they in because they love to meet their fans? Yes! Are they in for the ministry of reaching out to people and making a difference on their watch? Absolutely!!"
For the new album, the band chose to bring back Travis Wyrick, who led production duties for the first seven Disciple records. Says Young, "We wanted to mix the hard elements of Scars Remain, the melodies of Self-Titled, and give a little nod to the early days of Disciple. Travis helped shape our sound during that time, so it was an easy decision."
Disciple and Cure International have entered into a unique partnership for the release of the record and the touring cycle to follow, encompassing all Disciple digital platforms. Cure International is a non-profit organization that operates hospitals and programs in 29 countries worldwide where children with conditions such as clubfoot, bowed legs, cleft lips, untreated burns, and hydrocephalus are given free surgeries and experience the life-changing message of God's love for them regardless of gender, religion, ethnicity, or ability to pay.
"I'm excited to partner with Disciple," Jeff Jackson of Cure International says. "Not only do they make great music, but also their ministry is consistent and purposeful. Through the making of this album, touring and more, we're looking forward to helping Disciple and their fans directly impact the lives of some specific kids in our hospitals forever...and together walk out our mission statement to 'Heal the Sick and Proclaim the Kingdom of God.'"
Disciple chose to solicit the help of their fans to help support their new studio project through a Kickstarter campaign (https://www.kickstarter.com/projects/disciplealbum2014/disciple-album-2014). Already a success, the campaign is 75% funded towards their target goal in just three days.
Kevin Young shares, "We wanted to involve our fans in the making of this record in ways that we've never tried. We went to Kickstarter, created a bunch of packages that fans can purchase – many of them are one-of-a-kind items. Plus, we will ask our fans to help us with everything from artwork to radio single selection and much more. We made this record with no outside help – no outside involvement, and we made it with our only desire to play our part in connecting people with the Gospel of Jesus. It is for our fans, and it was the perfect time to ask them to help us shape what it can be."