April 16, 2015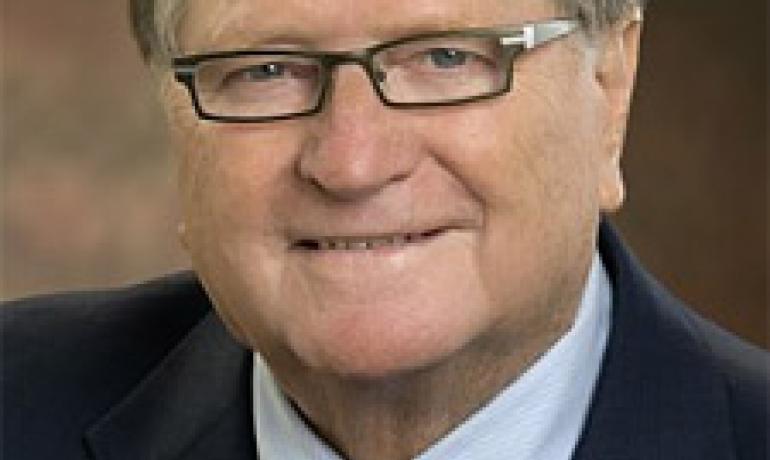 Billy Ray Hearn, founder of Sparrow Records, and mentor for many of today's Christian label and industry leaders, has died at the age of 85. He died of complications from heart disease.
A member of the Gospel Music Hall of Fame, Mr. Hearn helped launch modern-day Christian music labels in the 1970s, eventually becoming the founder of Capitol Christian Music Group, the world's largest Christian label.
Mr. Hearn signed and launched careers for Steven Curtis Chapman and siblings BeBe and CeCe Winans, and he helped guide dozens more artists during his career.
"He was the first true label A&R (artist and repertoire) guy who started the very first professional Christian record company, Myrrh, in 1971," Bill Hearn said.
"He was a giant of a person; he had so much impact and influence on people in his life and his work. His legacy is going to continue to inspire people for years and years to come."
A Navy veteran, Mr. Hearn became a fixture in Nashville philanthropy. He was most active with two organizations that battle cancer -- T.J. Martell Foundation and the Nashville Wine Auction -- in part, because his first wife died from the disease.
In 1999, Mr. Hearn, a wine enthusiast, created the annual Nashville Best Cellars fundraiser dinner for T.J. Martell Foundation, which brought together music superstars, top wine collectors and celebrity chefs. The charity has since replicated the event in other cities.
On March 30, he and his son were given the Frances Preston Lifetime Music Industry Achievement Award from the T.J. Martell Foundation.
Mr. Hearn also was a longtime supporter of the Nashville Symphony.
Well respected and admired within the CCM and Nashville communities, Billy's passing has prompted an outpouring of emotion and tributes on Facebook.
Provident Label Group VP Promotions Andrew Pattion commented, "His commitment to Christian music has been and will be felt for eternity. Go rest high Billy Ray!"
Proper Management Manager Nick Barre said, "Mourning the loss of a true legend....Billy Ray Hearn. It's hard to imagine the extent of the eternal impact he had on countless lives."
Independent record promoter Kyle Fenton posted, "I consider it an honor to have worked for Billy Ray Hearn. I went to work for Sparrow Records in 1991, when it was still a family owned company. Billy Ray was kind, caring and generous. His contribution to our industry was immeasurable.....surpassed only by his contribution to humanity. R.I.P. Mr Hearn."
Hauser Promotion indie Chris Hauser commented, "Though I never worked directly for the man, my respect for Billy Ray Hearn has always been at my utmost. Starting Myrrh Records and signing Larry Norman and Randy Matthew...then starting Sparrow Records and signing John Michael Talbot and eventually Steve Taylor, Steven Curtis Chapman and countless others.
"I was able to screw up my courage one day a few years ago at the airport, get in front of him and tell him how grateful I was for his impact on my life - from first being a Christian music fan, to working in Christian radio and then the record business for the last 27 years. His influence is immeasurable. He will be so missed. Thinking of his family (my friends) and their loss tonight. Rest in Peace Billy Ray..."
Schmitt, B. (2015, April 16). Christian music pioneer Billy Ray Hearn dies at 85. Retrieved April 16, 2015, from The Tennessean website: http://www.tennessean.com/story/entertainment/music/2015/04/16/christian-music-pioneer-billy-ray-hearn-dies/25861527/
Christian Music Icon Billy Ray Hearn Passes. (2015, April 16). Retrieved April 16, 2015, from All Access website: http://www.allaccess.com/net-news/archive/story/140513/christian-music-icon-billy-ray-hearn-passes
Source:
All Access & The Tennessean