November 26, 2014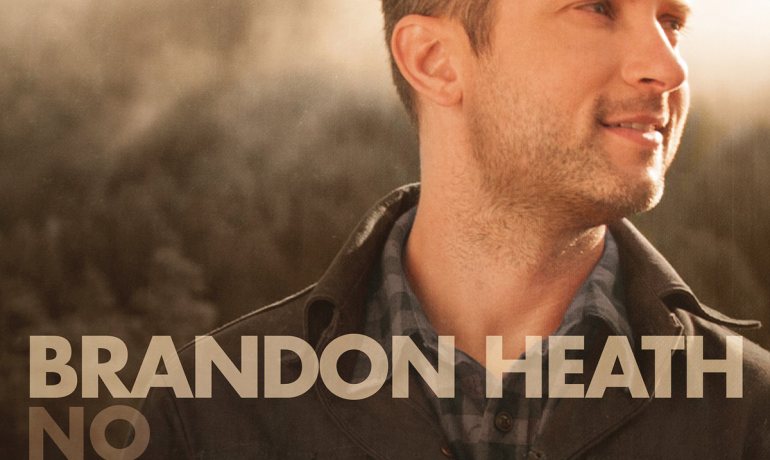 Nashville, Tenn. — Multi Dove Award-winning, five-time GRAMMY® and AMA nominee, and Emmy Award winner Brandon Heath invites listeners to travel back to one of the most impactful moments in his life through his new project, No Turning Back. Heath's sixth studio album will be released on February 10, 2015 on Reunion/Monomode Records, Sony Music. The debut title track single featuring All Sons & Daughters is already in the Top 20 on the National Audience Chart and impacting Christian radio. With adds in major markets such as Seattle, Tampa, Minneapolis, Dallas and Los Angeles, "No Turning Back" is currently in rotation on key networks including K-LOVE/Air 1, The Fish and SiriusXM, among others.
No Turning Back not only finds Heath remembering his faith, but also reflects on other major moments and the life changing impact of experiences which have shaped the man that he is today. The project chronicles the time when Heath first gave his life to Christ at a Young Life camp nearly two decades ago (1995). Heath hopes that his memories of that moment and the influences of that time will "take listeners back" and lead them to consider what matters most.
"I want listeners to go back to that pivotal moment in life where they made a decision that changed everything for them," says Heath. "Mine is so easy to point out, because it was so huge. It was the moment when I realized Who I belonged to. My life has been richer since I've been a follower of Jesus, and I want people to hear that and want it for themselves."
The breezy, up-tempo vibe of No Turning Back transports listeners specifically to the time when Heath first heard the Gospel as a teenager at Young Life's Malibu Club in Egmont, BC Canada. Re-visiting the Malibu Club this past summer sparked the artist's creative juices for the album. He says of the collection, "These songs are written from the spirit of that 16-year-old new believer, in awe of being forgiven. It was a cornerstone week for me, and I had no idea just how much better my life would be after I made that decision."
The record shares glimpses of life lessons that Heath recounts from his own journey such as forgiveness, fear, love and the power of relationships, including his mother and important mentors. The album also unites the singer/songwriter with GRAMMY® and GMA Dove award-winning producer Ed Cash (Chris Tomlin, Dave Barnes), who has been an influence in Heath's life as a mentor and a musician since that very same camp in 1995.
Joining Heath for the first time as a producer, Cash's music has played a significant role in Heath's early spiritual development and continues to today. He contributes "S.O.S." to the new album, the first song that Heath has ever recorded on a studio album that he hasn't personally written.
"Ed's voice, to this day, takes me back to those first days of faith," says Heath. "He knew immediately what I wanted to convey, and he has helped bring these songs and these memories to life."
The poignant talent of Heath to bring audiences into his own life experiences, while relating to their own stories through this fresh musical journey, is Heath at his best. No Turning Back track listing includes 11 songs: No Turning Back, Only Just Met You, When You Look at Me, When I Was Young, One Way to Heaven, All I Need, Sing Brave, Everything Must Go, Behold Our God, Girl of My Dreams and S.O.S.
This holiday season, Heath will join Steven Curtis Chapman and special guest Jillian Edwards on "JOY: The Christmas Tour," sharing songs from his 2014 Dove Award-winning album, Christmas Is Here. In 2015, Heath takes to the road on multiple tours in support of the No Turning Back record.
JOY: The Christmas Tour dates:
11/29/14          Houston, TX
11/30/14          Longview, TX
12/2/14            Montgomery, AL
12/4/14            Elmira, NY
12/5/14            Bel Air, MD
12/6/14            Lancaster, OH
12/8/14            Omaha, NE (sold out)
12/9/14            Omaha, NE (sold out)
12/11/14          Waco, TX
12/15/14          San Antonio, TX
12/17/14          Warner Robins, GA
12/18/14          Roanoke, VA (w/ Third Day)
12/19/14          Augusta, GA (w/ Third Day)
12/20/14          Tampa, FL (w/ Third Day)