February 28, 2012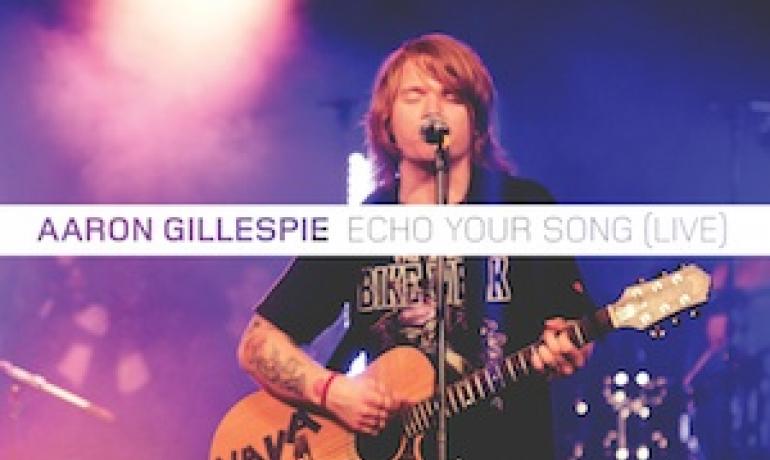 SEATTLE, WA – It has been nearly a year since Aaron Gillespie released his solo worship project Anthem Song to rave reviews and sales success. Today he follows up to this well received project with the release of an EP Echo Your Song (Live) on BEC Recordings. This six-song EP features songs from Anthem Song, two Hillsong covers as well as worship favorites from his tour.
Echo Your Song is already in the Top 10 on the iTunes Christian chart just hours after releasing. This project is available at all digital outlets including iTunes and Amazon and physically at the BEC Recordings' store as well as at Aaron's live shows.
This project was recorded last April at Nine O Five (C4 Church in Ajax, ON). Beginning this week, he will be on a cross Canadian tour along with Parachute Band. This tour is sponsored by Nine O Five church and aptly called the "Nine O Five" tour. Aaron will be performing with AJ Cheek.
"This past year we have seen God move in so many ways, and I really feel like this recording captured this," shares Gillespie. "Everything is for His glory, listen to this and be blessed not by the music, but by what He has done for you."