Pete Carlson is listed in the credits for the following albums: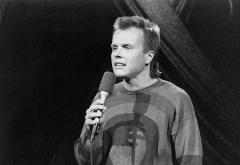 Pete Carlson
Pete Carlson's music and ministry has always been about the process of becoming all that God intends . . . the process of forgiveness and all-encompassing grace. His personal style is clear-cut and down to earth; a style that embodies vulnerability, accessibility, and honesty. And, he expresses those qualities through the gift of music. All this began early in the life of Pete Carlson. Born in Bridgeport, Connecticut and raised in Indianapolis, Indiana, Pete grew up in a Christian home. His teen years proved especially formative, giving numerous opportunities to perform his music.
In high school, Pete became involved with Youth for Christ (YFC) while singing in quartets, choral groups, and as a solo artist. He finished 2nd in the National YFC Talent Competition as a soloist and also as part of a four-man folk group. During his college years at Taylor University, Pete began touring as a solo artist throughout the Midwest and East Coast. And, during his senior year, joined with five other artists to form a YFC group that traveled around the world for three months, singing and ministering on several continents.
Following graduation, Pete traveled with a Philadelphia-based group as a singer/guitarist. After a year or so, though, Pete returned to Indiana and received a Master's degree in Student Personnel Administration in Higher Education. Although he worked in that area for a brief time, the music and ministry continued to pull at him and he moved forward with his own solo music ministry in 1974.
In concert, Pete uses his expertise on guitar and piano, interwoven with his dry wit and warm sense of humor. His winsome style is equally refreshing and is, by no means, about easy, simple, formulas to walk through this life.
For the next 16 years, Pete traveled and ministered throughout North America, made several South African tours, and continued to hone his writing skills. His first record in 1974 was an independent project, Jesus, Your Name; followed by three under the Tempo/Chrism label -You Were There, Hideaway, and Off the Beaten Path.
In 1982, Word Records offered Pete a record deal and he was blessed to be teamed up with an up-and-coming producer/writer by the name of Keith Thomas (Amy Grant, Vanessa Williams, Whitney Houston). Their co-writing and collaborative creative effort produced widely-acclaimed releases in the CCM marketplace: Dreamer's Dream and Child of the Heavenly. Pete's last album project was Living in the Name of Love, produced by Mark Baldwin, a much-heralded Nashville session guitarist and producer. Mark and Pete co-wrote the majority of songs on the album.
Where are they Now:
Today, Pete and his wife, Cherryl live in a small suburb of Nashville and have three grown children. Pete continues to be involved with songwriting and represents other writers through his two publishing companies-Matters Most Music (ASCAP) and Nextense Music (BMI).
Carlson Music Management, Inc. was created in 2005 and is a company that provides licensing services, clearance, and music supervision (film and television) for various clients. Also, as part of CMM, Inc., Pete acts as the representative for music publishers desiring to sell their copyrights/song catalogs and acts as the "realtor" for their intellectual property.
Websites:
External links are provided for reference purposes. Christian Music Archive is not responsible for the content of external internet sites.