Gary Rand is listed in the credits for the following albums: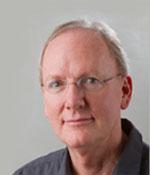 Gary Rand
Gary Rand is a worship leader and crafts music to lead people into the presence of God. In the early eighties, he released two solo albums on Milk & Honey records. His first album, Break That Ground, was conceived as a worship album, while his second, Caught By Surprise, was more contemporary in sound, calling believers to live a life of integrity.
Gary earned a doctorate in music composition from Northwestern University and spent time as Seminary Musician and Adjunct Professor at McCormick Theological Seminary. Currently he serves as Associate Pastor of Worship and the Arts at Lasalle Street Church in Chicago. This is Gary Rand.