No albums list this artist in credits. You are able to edit albums and add credit info if you have created an account.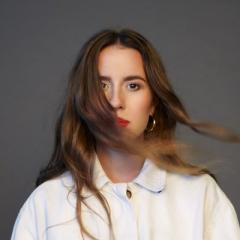 Elle Limebear
Elle Limebear has lived her life between two worlds. As the daughter of Delirious? frontman, Martin Smith, Elle has experienced first-hand the thrill of stadiums filled with people while on tour around the world. As a worship leader and youth pastor in Brighton, UK, she is immersed in a close-knit, daily ministry within her community. She grew up seeing the global church and her local church worshipping God simultaneously.
Elle is writing for those well acquainted with the night. She is making music for the generation to come, and these songs will serve as reminders that this same Maker of all the things we see is the very one who created us. We belong to no one and nothing else but Him.
In the song, "Maker of The Moon" written by Elle and Bright City, she writes that we are face to face with the God who made all of this and put the science behind all things and holds all of it together. There is not only light during the day, but the Maker of the moon sought to bring hope and light to his people even in the darkest of nights.
"My hope is for my friends that don't know Jesus to still identify with these songs," said Elle. "That they're on their party playlists, spreading hope, drawing them into truth, and then seeing it spread out to their friends, colleges, clubs, through their cities and wider."
About Elle. (2019). Retrieved June 23, 2019, from Elle Limebear website: https://www.ellelimebearmusic.com/aboutelle
Websites:
External links are provided for reference purposes. Christian Music Archive is not responsible for the content of external internet sites.