No albums list this artist in credits. You are able to edit albums and add credit info if you have created an account.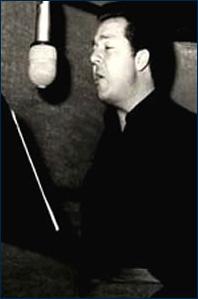 David Ingles
David Ingles was a popular singer, songwriter and evantelist who made a favorable impact in gospel music.His first album for The Benson Company, I Want to Stroll Over Heaven With You, achieved phenomenal sales during its first month on the market.
Stylistically, David is known for his smooth, mellow interpretations. His material, firmly rooted in scripture, features songs of healing and praise and the confidence that comes from walking through life with Christ at your side.
David Ingles traveled througout the United States ministring in evangelist crusades. His home is in Tulsa, where he lieves with his wife Sharon and thier three children.
Anderson, R., North, G. (1979). Gospel Music Encyclopedia. New York, NY: Sterling Publishing Co., Inc.
Websites:
External links are provided for reference purposes. Christian Music Archive is not responsible for the content of external internet sites.