Adie Camp is listed in the credits for the following albums: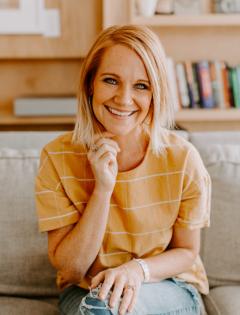 Adie Camp
Adrienne "Adie" Camp (née Liesching) is a South African singer and songwriter, who is known as the lead singer of the Christian pop-rock band The Benjamin Gate before the group disbanded in 2003. She briefly contributed to other artist's albums, namely her duet with rapper John Reuben featured on his album Professional Rapper and her background vocals on husband Jeremy Camp's albums Restored and Live Unplugged, after the Benjamin Gate disbanded.
She now works under the name "Adie" and released her debut solo album Don't Wait on 26 September 2006. The album was co-produced by her husband Jeremy Camp. Her song "Your Way" climbed into the Top 15 on R&R Magazine's Christian chart in May 2007. Her second release, titled Just You and Me, was released in March 2010.