No albums list this artist in credits. You are able to edit albums and add credit info if you have created an account.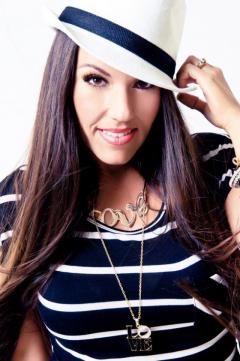 Beckah Shae
Rebecca Shocklee (née Wilson), better known by her stage name Beckah Shae, is an American Christian-pop-worship singer-songwriter. She is signed to the independent record label Shae Shoc Records she co-owns with her husband and producer Jack Shocklee.
Beckah received her first Dove Award nomination in 2011 in the category of Urban Recorded Song of the Year for "Life". She also appeared on Jonny Lang's Turn Around (A&M), TobyMac's "Funky Jesus Music", Tonight (ForeFront) and joined him onstage for a performance at the 2010 GMA Dove Awards. Shae co-wrote several songs and featured on the title-track of Montell Jordan's album, Shake Heaven (Victory World Music), currently featured on Byron "Mr. Talkbox" Chambers EP Show Me the Way "Everything Works Together". Shae also appears on the movie soundtrack I'm in Love with a Church Girl. She has shared her testimony on CBNs -700 Club and RevolutionTV, Hosted JCTV's "1 Music Village", and has appeared on TBN's "Praise The Lord" 2011 Christmas Special with Donnie McClurkin.
Shae has traveled, promoting and working alongside ministries like Kids Alive, an organization that rescues abandoned and orphaned children. After a visit to Kenya in 2010 with Kids Alive, she filmed the music video, "Imagine", from her album LIFE, expressing her desire to "see others open up their eyes to the need and make a difference by becoming involved in sponsorship, adoption and missions." In 2011 she traveled with the A21 Campaign to Greece and acted as a "walking billboard", with matching shirts and taped mouths, as part of an initiative to raise awareness of human trafficking. On July 28, 2011 Shae performed and linked arms with keynote speaker Dr. Bernice King, daughter of Dr. Martin Luther King Jr., at the Women and Girls Benefit Luncheon held on the campus of Lipscomb University in Nashville, to raise funds for Youth Life Learning Centers (YLFT).
Beckah Shae. (2015, September 3). In Wikipedia, The Free Encyclopedia. Retrieved 13:59, January 27, 2016, from https://en.wikipedia.org/w/index.php?title=Beckah_Shae&oldid=679314410
Websites:
External links are provided for reference purposes. Christian Music Archive is not responsible for the content of external internet sites.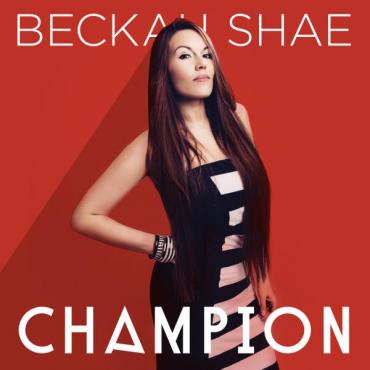 Nashville, Tenn. – Shae Shoc's flagship artist Beckah Shae has unveiled Champion, her eighth studio album that is available nationwide today.