No albums list this artist in credits. You are able to edit albums and add credit info if you have created an account.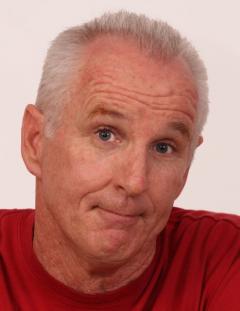 Paul Aldrich
PAUL ALDRICH is a comedian, songwriter, and inspirational speaker. His  "funny music" and hilarious stand-up comedy have been featured at thousands of faith-based and corporate events around the world and can be heard daily on Laugh USA Radio.
As a recording artist, Paul has 13 projects to his credit, including his award-winning CD MOCK 'n' ROLL.  
In the words of author Chuck Swindoll, "Paul is a very funny man.  And not a little bit crazy.  If you can take a solid dose of outrageous fun...then Paul Aldrich is the ticket."
In the words of PAUL…
"I was born in Fresno California, then lived in L.A. for several years before moving to Franklin TN with my author/speaker wife Kim. In addition to my life on the road, I host a local variety show called Paul Aldrich & Friends and am currently trying to break into the Nashville songwriting scene.
Whether you bring me in for a community concert, decide to spice up your next corporate convention, or invite me to minister at your church, I will custom design an unforgettable experience that will leave you laughing, thinking, and inspired to live life to the full."
 
Websites:
External links are provided for reference purposes. Christian Music Archive is not responsible for the content of external internet sites.